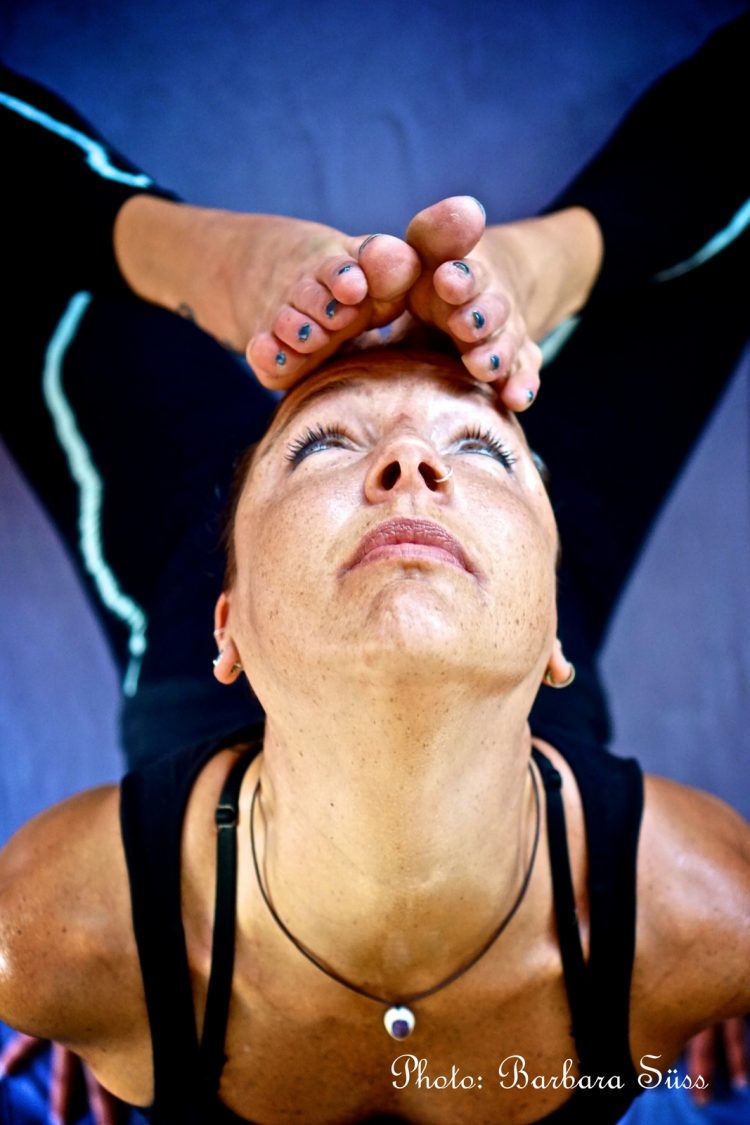 Art of Back-bending
The Art of Backbending
Saturday 16th September 10am-12 pm
Price: 200DKK
Bending back really means to stretch both the front and the back of your body. In daily life we sit a lot, drop the shoulders, and bend forward rounding our backs. The front of the body thus becomes compressed, as well as our ability to breathe properly. Our core muscles weaken and our spine is adversely affected – which results in poor posture, back pain and difficult deep breathing.
In the primary and especially the intermediate series of Ashtanga Yoga, the yoga practitioner is introduced to several back bends that open both the shoulders, the chest and hip-flexor muscles. Regular practice of these two series makes our body more balanced. The muscles of the torso and legs are strengthened and stretched and we create better support for a healthy spine and gets easier to breathe.
This workshop gives you the opportunity to deepen your understanding of the mechanisms involved in back bending and teaches you techniques to help open and strengthen the body in order to safely backbend. In a playful manner, we explore a number of back bending asanas in this efficiently choreographed vinyasa style class. We go through basic techniques for positions from Urdhva Dhanurasana (wheel) to more advanced backbends from the Intermediate (and maybe advanced) series of Ashtanga yoga. The workshop is open to all levels except complete beginners. Participants are asked to bring an open and playful mind!
The workshop is taught by Isabella Nitschke, authorised Ashtanga Yoga teacher (II) by the KPJAYI, Mysore. Isabella teaches a daily Mysore programme at Ashtanga Yoga Malmö/Lund and regularly covers classes at Astanga Yoga Copenhagen.
Places are limited so please pre-register – yoga@astanga.dk