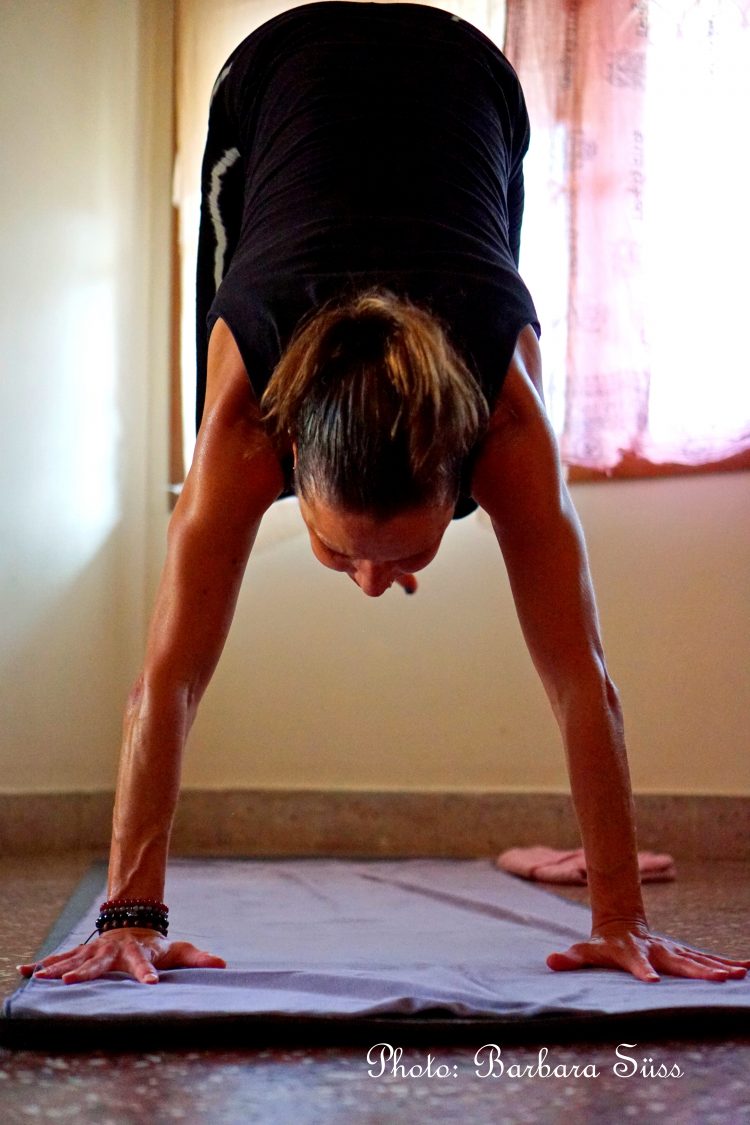 No Fear No Fun
No Fear No Fun
Saturday 14th Oktober 10am-12 pm
Price: 200DKK
"

No fear no fun"
is something you may have heard R. Sharath Jois say. And it's true – we need to go outside of our comfort zone for development to happen whether in asana practice or in life.
Balancing, jumping and putting weight on the arms rather than having our feet safely on the ground is something that is often linked to a lot of fear or discomfort in asana practice. How can we attempt some of the more challenging postures of the different Ashtanga yoga series with more confidence? In a fun and carefully choreographed vinyasa style class we explore and play with arm balances from the Primary, Intermediate and Advanced series of Ashtanga yoga. We particularly look at basic arm balance techniques and work with core strength, alignment and dristhi, breath and bandha. The workshop is open to all levels except complete beginners. Everyone please bring an open and playful mind 🙂
The workshop is taught by Isabella Nitschke, authorised Ashtanga Yoga teacher (II) by the KPJAYI, Mysore. Isabella teaches a daily Mysore programme at Ashtanga Yoga Malmö/Lund and regularly covers classes at Astanga Yoga Copenhagen.
Places are limited so please pre-register – yoga@astanga.dk