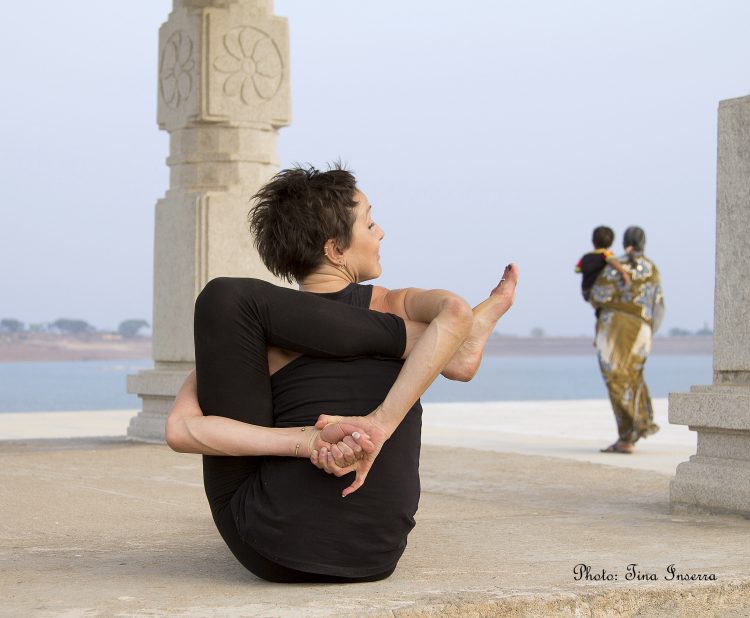 HAPPY HIPS – workshop with Isabella Nitschke
Happy Hips – få hofterne på gled
Saturday 10th June 10am-12 pm
Price: 200DKK
Lotus Posture, legs behind the head and other asanas (postures) in the primary and intermediate series of Ashtanga Yoga require relatively flexible hips.
Today's lifestyle with plenty of sitting on chairs or activities such as running/cycling often leads to stiffness in the hip-region/pelvis, legs and lower back. Additionally, we tend to store tension from stress and negative emotions in the hips in form of stiffness. Regular practice of the Ashtanga yoga primary and intermediate series over time helps free such tension stored in the hips and legs.
This workshop gives you the opportunity to further your understanding of the hip-region in order to understand and deepen your regular yoga practice. You will be taught techniques to safely "open" and strengthen the muscles in the pelvis, legs and lower part of the torso. Through a specially choreographed (and fun!) vinyasa style class, we play with and explore a range of asanas from basic to more advanced level. You will learn techniques of how to move towards lotus posture (Padmasana), how to approach putting your feet behind your head (Eka Pada Sirsasana) and more. The workshop is open to all levels except complete beginners. Participants are asked to bring an open and playful mind!
The workshop is taught by Isabella Nitschke, authorised Ashtanga Yoga teacher (II) by the KPJAYI, Mysore. Isabella teaches a daily Mysore programme at Ashtanga Yoga Malmö/Lund and regularly covers classes at Astanga Yoga Copenhagen.
Places are limited so please pre-register – yoga@astanga.dk