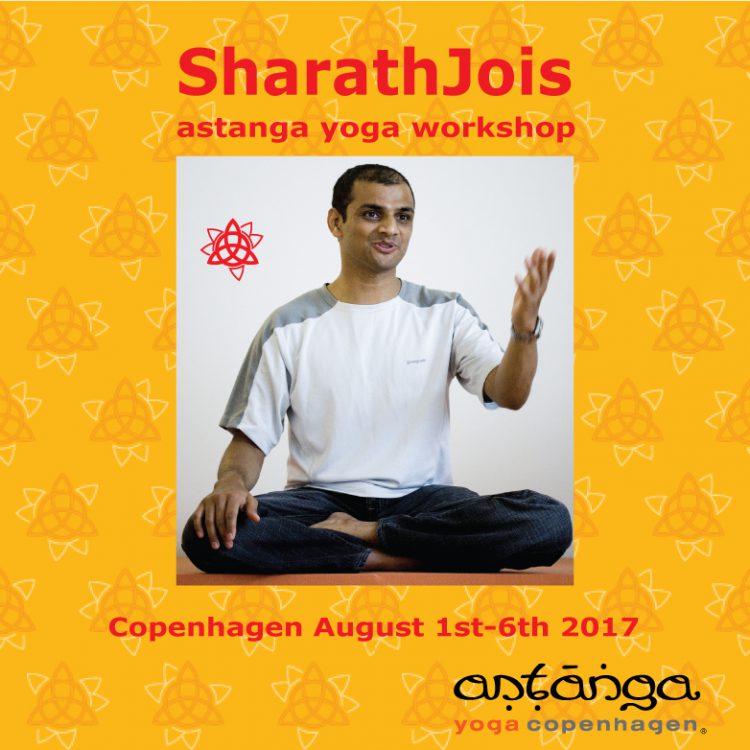 Sharath in Copenhagen 2017
We are happy and honoured to welcome Paramaguru Sharath Jois to Copenhagen again this Summer where he will be teaching workshop 1st-6th August.
The workshop consist of 6 days with led Primary classes and 3 days of Led Intermediate with Pranayama for advanced students and a conference.
The full program and registration is on Sharath in Copenhagen.
You can follow us on FB Astanga Yoga Copenhagen.
Astanga yoga workshops the following weeks in Stockholm and London