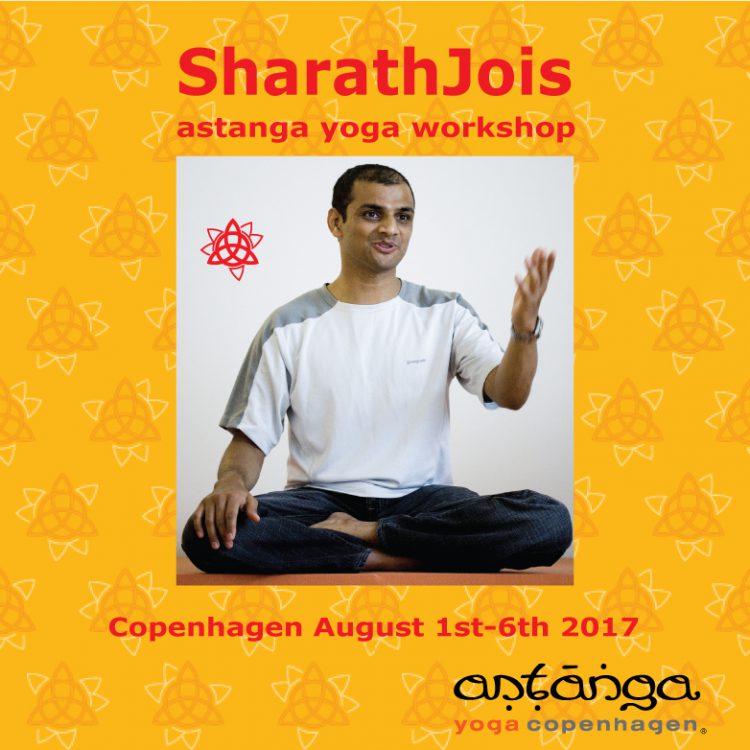 Sharath in Copenhagen 2017
Entry cards are ready – come to the shala with receipt of payment to get yours!
We are happy and honoured to welcome Paramaguru Sharath Jois to Copenhagen again this Summer where he will be teaching workshop 1st-6th August.
The workshop consist of 6 days with led Primary classes and 3 days of Led Intermediate with Pranayama for advanced students and a conference.
The full program and registration is on Sharath in Copenhagen.
You can follow us on FB Astanga Yoga Copenhagen.
Astanga yoga workshops the following weeks in Stockholm and London