Isabella Nitschke
Isabella is a KPJAYI authorised teacher
– and she regularly substitutes the morning mysore classes here in the shala 🙂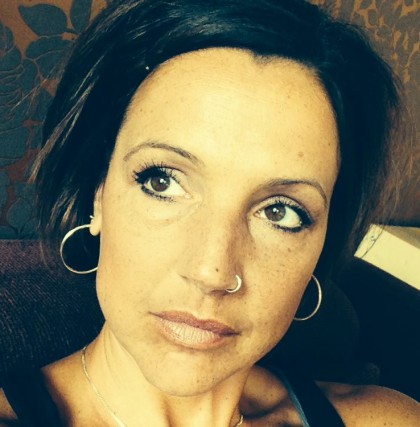 Isabella is true to the lineage of Ashtanga yoga and returns to Mysore, India, every year to practice with her teacher Sharath R Jois at the KPJAYI. During her time in Mysore, Isabella also studies Sanskrit with Lakshimish Bhat and attends the yoga philosophy classes of Yoga Sutra and the Bhagavad Gita with Dr Jayashree at the Anantha Research Foundation.
In 2004 she discovered yoga following a sports injury and has had a regular practice ever since. She's a dedicated Ashtanga yoga practitioner/student and teacher with over 15 years of experience of working with people's health and well-being. Besides teaching Ashtanga Yoga she is also a qualified Yoga Therapist for mental health and a certified Life Coach and Stress Manager.
Throughout the years Isabella has also had the benefit of studying with several senior Ashtanga yoga teachers. She is particularly grateful to Rolf Naujokat, Maty Ezraty, Eddie stern, Richard Freeman, David Swenson and Susanna Finocchi.
Isabella about yoga:
"Yoga came into my life during a period of great stress. When I ended up burnt out through work, my yoga practice saved me. It helped me recover and taught me to be more present and to find an inner balance. Today, my yoga practice provides a safe basis when things around me change or become chaotic. My practice empowers me both on and off the mat. I chose to teach yoga to share my experience of how it can be a tool to help people change their life for the better."
Learn more about Isabella on her website: www.isabellanitschke.com