Vidwan Lakshmish Bhat
April 6. - 7.
I, Jens, am very happy and honoured to welcome my first teacher of Sanskrit, yoga philosophy and mantrarecitation Lakshmish Bhat to Copenhagen. In April we will over two days have a unique opportunity to meet and learn from a genuine Indian scholar. Lakshmish will be teaching yoga philosophy in an authentic manner.
Lakshmish is a dear friend of mine that I have met every year in Mysore since 2003 where he taught me the first lessons of sanskrit and the devanāgarī script!
Lakshmish will also lecture at Ashtanga Yoga Malmø Wednesday and Thursday.
The workshop will take place at Grace Tours
Østerbrogade 52, 1. tv., 2100 Kbh Ø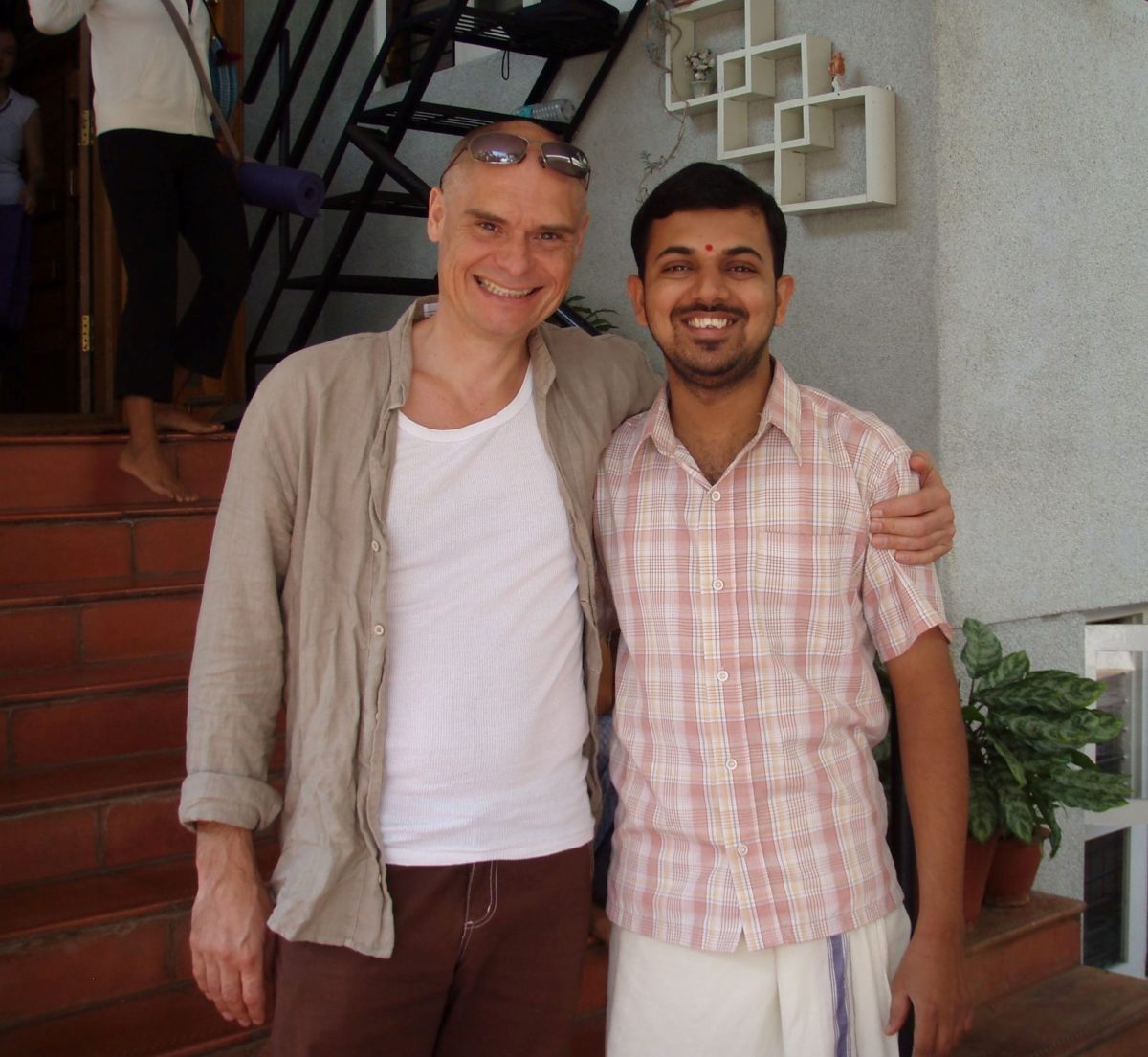 Lakshmish Bhat has been connected to Guruji Sharath Jois and his family for nearly two decades. He was born into a humble Brahmin family in a village called Madageri near Gokarna in Karnataka where he studied Sanskrit in the traditional way in his home village for continuous 8 years. Then in the year 2000 he came to the Mysore Maharaja Sanskrit College for further studies of Advaita Vedanta and keen on learning astangayoga Lakshmish undertook asana practice under Guruji Sharath Jois. In the same time he also received the Vidwan title from the Sanskrit College in Advaita Vedanta philosophy and completed his master's degree in Sanskrit from Mysore University in 2006.
It was upon Guruji Sharath Jois's request that Lakshmish started teaching Sanskrit and yoga theory to the students who in increasing numbers came to KPJAYI in Gokulam in their search for thorough knowledge. Lakshmish joined the shala as a teacher of Sanskrit, chanting and yoga theory in the year 2003.
LAKSHMISH'S TOUR IN EUROPE