We follow the tradition of Śrī K. Pattabhi Jois from Mysore, India. Today it is Śrī R. Sharath Jois, the grandson of Guruji, who is the daily director of KPJAYI, the school in Mysore and our teacher. He is grown in a yoga-family and as a teenager his grandfather started to teach him the method. 
A complete system for peace in mind and body
Astanga is a complete system, which has been taught directly from the guru to his devotees over thousands of years. Today Sri R. Sharath Jois, the successor of his grandfather Sri K. Pattabhi Jois, is the director of the main shala in Mysore, India. 
The physical practice unites breath and movement. Through the breath, postures and focal points we create the foundation for introspection and to find more peace in the moment.
The practice consists of a sequence of postures which is always the same. This makes it possible to internalize your attention giving flexibility and strength of mind and body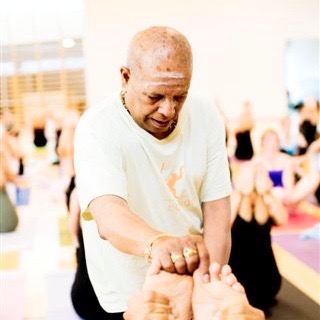 Guruji or Sri K. Pattabhi Jois was born on the 26. of July 1915 in the village called Kowshika just north of Mysore. He studied yoga under Sri T. Krishnamacharya from 1927 to 1954. From 1930 he studied sanskrit at the univeristy in Mysore. He became a professor in Advaita Vedanta and sanskrit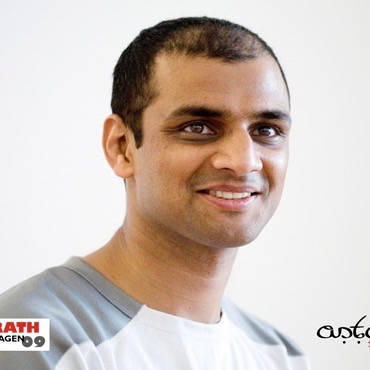 Sharath Jois was born on the 29. of September 1971 in Mysore. He is the son of Saraswati Rangaswamy, Guruji's daughter. At the age of 7 he started to learn asana, but it was nt until he was 17 he started his full practice. Every morning he would go across town to the shala of his grandfather to practice